We always stock brand new genuine Deka deep cycle batteries at Wavetra Energy LTD Warehouse. See how to buy Deka 210Ah in Nigeria at the bottom.
A lot of Deka batteries in circulation now in Nigeria are used batteries that has been cleaned up to look new. But if you ever wonder where to buy genuine Deka batteries for your solar projects in Nigeria, contact us today for brand new stock. Deka is a premium brand from the United States. We used to stock only base on order but now we have it readily available for you.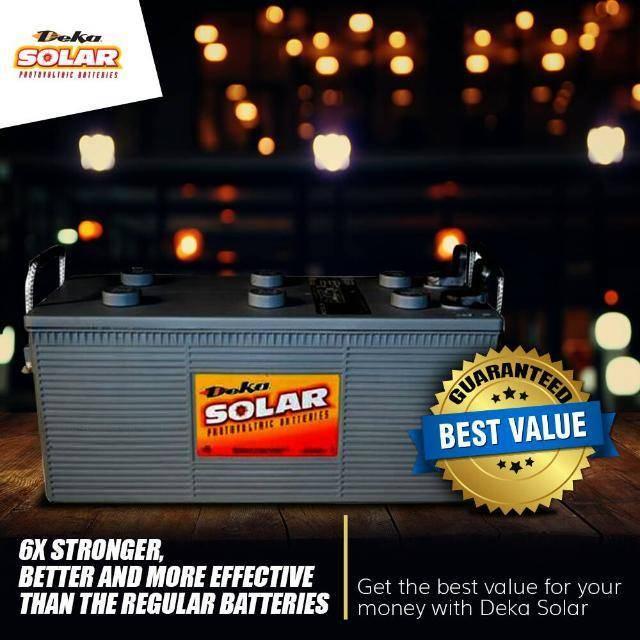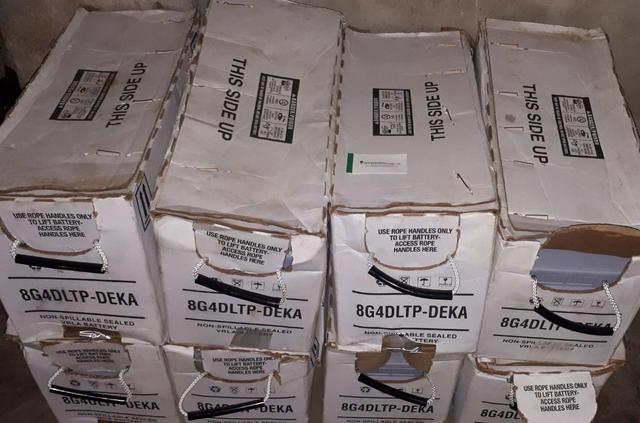 See battery specifications below:
Nominal Voltage
12V
Capacity at C/100
210Ah
Capacity at C/20
183Ah
Plate Alloy
Lead Calcium
Weight (lbs)
127 lbs. (57.6 kg)
Posts
Forged Terminals & Bushings
Terminal
T975 L terminal w/ horizontal hole, stainless steel 3/8″ bolt & hex nut
Rated non-spillable by
ICAO, IATA, and DOT
Dimensions:
20.73″ x 8.44″ x 10.82″
Made in the USA by East Penn (Deka) Manufacturing Co., Inc.
Deka 8G4D Sealed Gel Battery Features
Valve regulated design with sealed construction eliminates periodic watering, corrosive acid fumes and spills
Gelled electrolyte will not stratify, no equalization charging required.
Compu-cast, power path grids and computer-controlled oxide increases durability and deep cycle ability for heavy demand applications.
Less than 2% stand loss per month means less deterioration during transport and storage.
Tank formed plates ensures voltage matching between cells.
Rated non-spillable by ICAO, IATA and DOT allows transportation by air safe and easy, no special containers needed.
Buy Deka 210Ah in Nigeria from Wavetra Energy LTD.
You can buy online from the link below or visit any of the Wavetra Energy offline stores nearest to you.