Do you wish to go solar in Nigeria? Use our 'Free solar quote' form below to let us know your power requirements and we will send you a free solar quotation by email and/or WhatsApp.
Free solar Quotation
Are you looking for a new solar and inverter system installation? Do you have an old installation that you wish to upgrade? Do you want to simply know the cost of powering your apartment with solar energy?
We are here to make the process very seamless and smooth for you. Our team are passionate about renewable energy and we will gladly provide a free solar consultation to you. We can also visit your site.
At Wavetra, our professional solar consultants will advice and discuss with you on the most suitable solar option for you. We will guide you through the process until you are ready to actually go solar.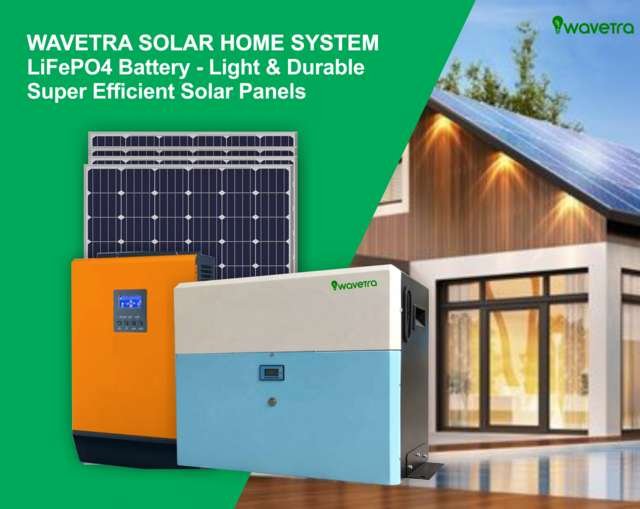 Fill and submit the form below to have one of Wavetra solar specialists contact you for a free, no-obligation consultation. See the cost of going solar in Nigeria. Simply complete and submit the form and we will send you a free quotation or try to understand your power need better. You can always call/WhatsApp us at 08157171707.
WHY CHOOSE WAVETRA?
Wavetra Energy LTD. is Nigeria's leading renewable energy solution provider since 2014. We specialize in
Installation of solar and wind power systems
Sales of solar components
Training Renewable energy academy
In 2018, we were awarded the most efficient renewable energy brand of the year.
We also express our preparedness in helping your company save a lot of money spent on energy consumption by going solar. We provide the following benefits:
Special Offer for you:
FREE solar consultation
Trade-in of old batteries for best value
Free site inspection*
Premium Wavetra support for you
Prompt resolution of any issue through our HOT LINE: 08157171707
Special dedicated email support: sales@wavetra.com
Dedicated customer relationship manager for you
Network of trained technicians across the 6 Geo-political zones of Nigeria for efficient customer service.