Welcome to Wavetra Energy Academy. Please click on the picture below to view the details of our Intensive Solar and Inverter installation training. You can also click on the highlighted link to enroll or learn more about the course and the curriculum.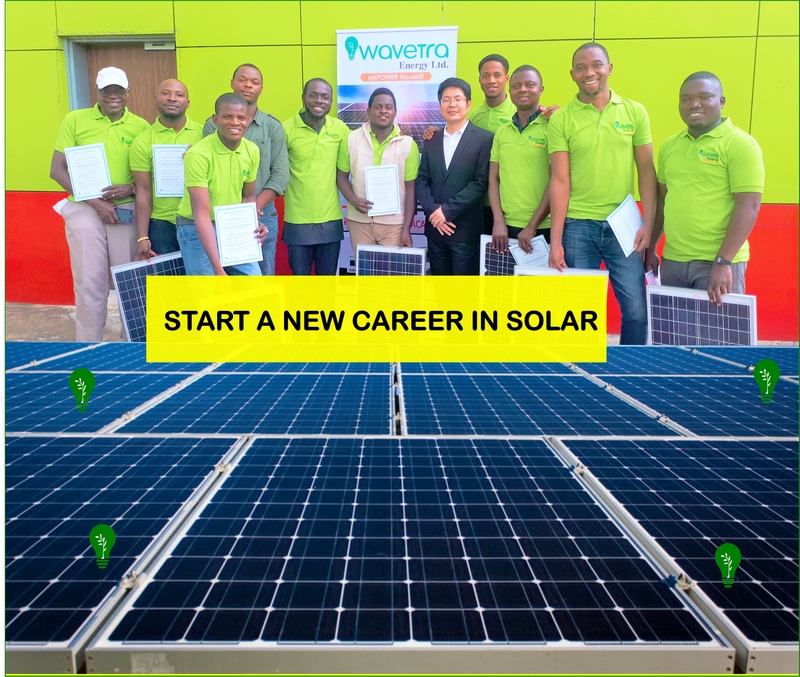 Wavetra Energy Academy - Learn solar and Inverter installation in Nigeria.[/caption]
Our solar installation training courses are designed to guide you as you prepare for a job in solar energy — from the theory and science behind photovoltaics through the advanced skills needed to safely and effectively design, size and install a full solar PV array.
WON'T YOU JOIN THE CLEAN ENERGY WORKFORCE?
There is a huge opportunity in Renewable energy which is the clear energy of now and the future. At Wavetra Energy Academy, we have designed our courses to launch and guide you to a great career in solar energy.
HOW TO REGISTER:
Once again, click here to find out more information and REGISTER.
COURSE OUTLINE: